Compost Curbside Pickup Service
Grounds For A Peel is a NYS DEC-registered food waste collection service that makes nutrient rich compost from your food scraps.
COMPOST BY THE BAG
Grounds For A Peel Composting
There is compost that is ready to plant seedlings and compost that can serve as a soil amendment depending on your needs. It is available in one cubic foot bags, one cubic yard sling bags or can be delivered loose. Compost can be used in Spring, Summer and it is great to use in the Fall. Please call to find out about pricing.
---
Composting
What does Grounds For A Peel Do?
We are a local food scrap composting facility in Suffolk County helping to divert scraps going to landfills from Long Island businesses and residents. We accept food scraps, wood chips and leaves. Food waste is the main contributor in landfills. With your participation, we can reduce organic waste and reduce carbon emissions by having natural decomposition.
How Composting Helps?
Why should I compost?
Composting reduces 60 billion tons of food waste from going into the landfills & reduces methane gas released into the environment. It also increases soil moisture, supports soil bacteria & reduces the need to use artificial fertilizer. It reduces the need to ship garbage to other states.
We depend on YOU!
Who should compost?
We collect from residents, business such as coffee shops, fruit shops, juicers, restaurants, offices & supermarkets. Currently we are accepting the following list of items accepting more soon. Our pick up service is easy & convenient. We come each week to pick up your bucket with food scraps. No mess, no hassle.
HOW IT WORKS
Grounds For A Peel Composting
Our facility helps to divert thousands of pounds of food scraps a year from businesses that want to make a difference.
Choosing to compost is a sustainable way to reduce your carbon footprint. Together we will make a difference for the environment. You will also be a role model for your family, children and community.
Grounds For A Peel Composting, Inc. is an organics composting facility. It also offers a residential weekly pickup option. With each plan you are provided with a 5-gallon bin additionally you can choose to purchase a countertop bin to fill with your food waste. The organic waste becomes compost that will enrich your soil.
Whether you decide for Grounds For A Peel to collect for you or if you want your business to help to become part of the solution, call to inquire about fees.

GLENDA ALVARADO-OSTROW
Owner Grounds For A Peel Composting, Inc.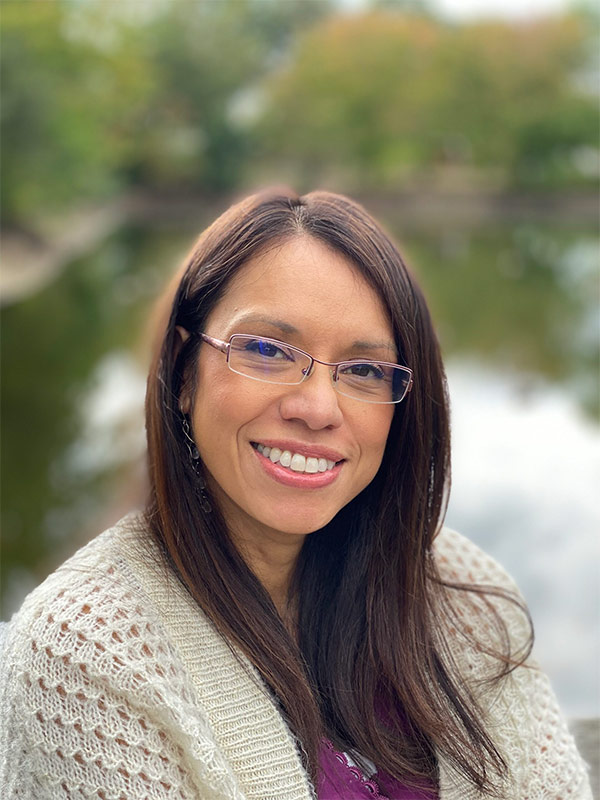 BECOME A MEMBER TODAY!
Composting with a purpose
If you want to make a difference and help with climate change then you need to COMPOST!
Composted materials from your food scraps produce rich nutrients for the soil, which can be reused in your garden to rebuild and conserve healthy soils.  You can help to close the loop.  Not only will you be reducing your carbon footprint but you will also help your garden with the compost you can order. If you are interested in ordering locally made compost please order some and we can deliver it to you.
OUR SERVICES
Composting with a Purpose! Providing excellent services to all People.
Our facility is designed to handle tons of food scraps and we are dedicated about making a difference for our planet. If you are interested in our weekly doorstep collection service it empowers those without the space, time or desire to manage their own composting system to still compost at home! It's easy. You put your compostables in the bin, and we'll do the rest!
Easy and Clean!
We make composting easy! Simply put your compostables in your bin, set out your bin on your collection day, and we'll do the rest. Each collection, you'll receive a clean bin with a compostable liner and airtight lid to ensure a high level of cleanliness and no foul odors.
Reduce food waste!
At the moment we only accept the items on the list! we cannot accept hard-to-compost materials like meat and dairy products. However, you can include paper towels, and pizza boxes.  By composting, you can reduce your waste stream.
Earn compost back.
You are able to earn a pound of compost free for those who have been enrolled for 6 months. If you would like more you can choose to buy more! If you don't want compost back, you can choose to share it with a local farm or park to help support local food systems or the soil in parks.
For the LOVE of Your World!
Get started today! Create your member account below and receive your bin within a few days. Your first month of collections are totally free!